Welcome to Shriya Interconnects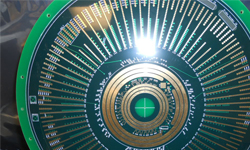 Shriya Interconnects is a Design service company focused around the area of PCB solutions. We provide a one-stop environment for customers who are in need of Printed Circuit Board Solutions. We specialize in quick turn-around designs and we are committed to the highest standard of quality.
Our Engineering professionals experienced over 10 years and handled hundreds of Boards. We have the capability of working multiple EDA tools and expertise in developing automation tools for improving the design cycle.
Industries Served
We provide design services to semiconductor industries, consumer electronics, Aerospace, Automotive, Medical, Communication and Military requirements.
Service Benefits
Shortened product design life cycle with highest quality
Reduce your investment on manpower and design infrastructure
Support of experienced professional for ATE and High speed designs
Vision
Mission
"To serve our customers build cost effective advanced technology products faster."

"Provide the best Design service to the customers in a committed time with a High Quality."

"Providing efficient and cost effective quality solutions, that match customer specification and expectations."